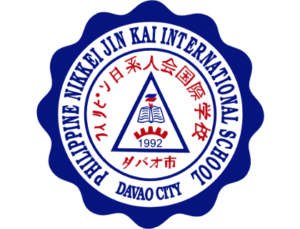 Vision, Mission, Goals & Objectives
Vision
The Philippine Nikkei Jin Kai International School is a leading educational institution that produces leaders who
are globally competitive, multi-culturally sensitive, disciplined and proficient in Nihongo.
Mission
As a Filipino and Japanese School, it aims to provide quality education including Japanese language and culture
and personality development by adopting positive Filipino and Japanese values, and to produce responsible
leaders and assets of the community
Goals & Objectives
The school will produce graduates who:
           1. Acquire excellent knowledge, talent and leadership skills through quality education and exposures to
           curricular and co-curricular activities;         
           2. Embrace the following positive Filipino and Japanese values:
                 a. Fear of God
                 b. Patriotism and Nationalism
                 c. Courtesy and respect to the elders
                 d. Time -consciousness
           e. Integrity and Trustworthiness
      f. Humility and Hospitality
           g. Cleanliness and Orderliness
           h. Diligence and Endurance
 

    3. Possess proficiency in the Filipino, English and Japanese Languages;
                4. Update themselves with the latest trends and technology; and 
                5. Demonstrate love and care for the environment.